As special field of application we deal with hydraulic door and cover openings.
In the case of certain structures, especially if there is big mass and/or big size door structure, then the hydraulic operation is the most advantageous solution.
These are the pit covers, tank lids, hopper lids, which we have developed a successful solution: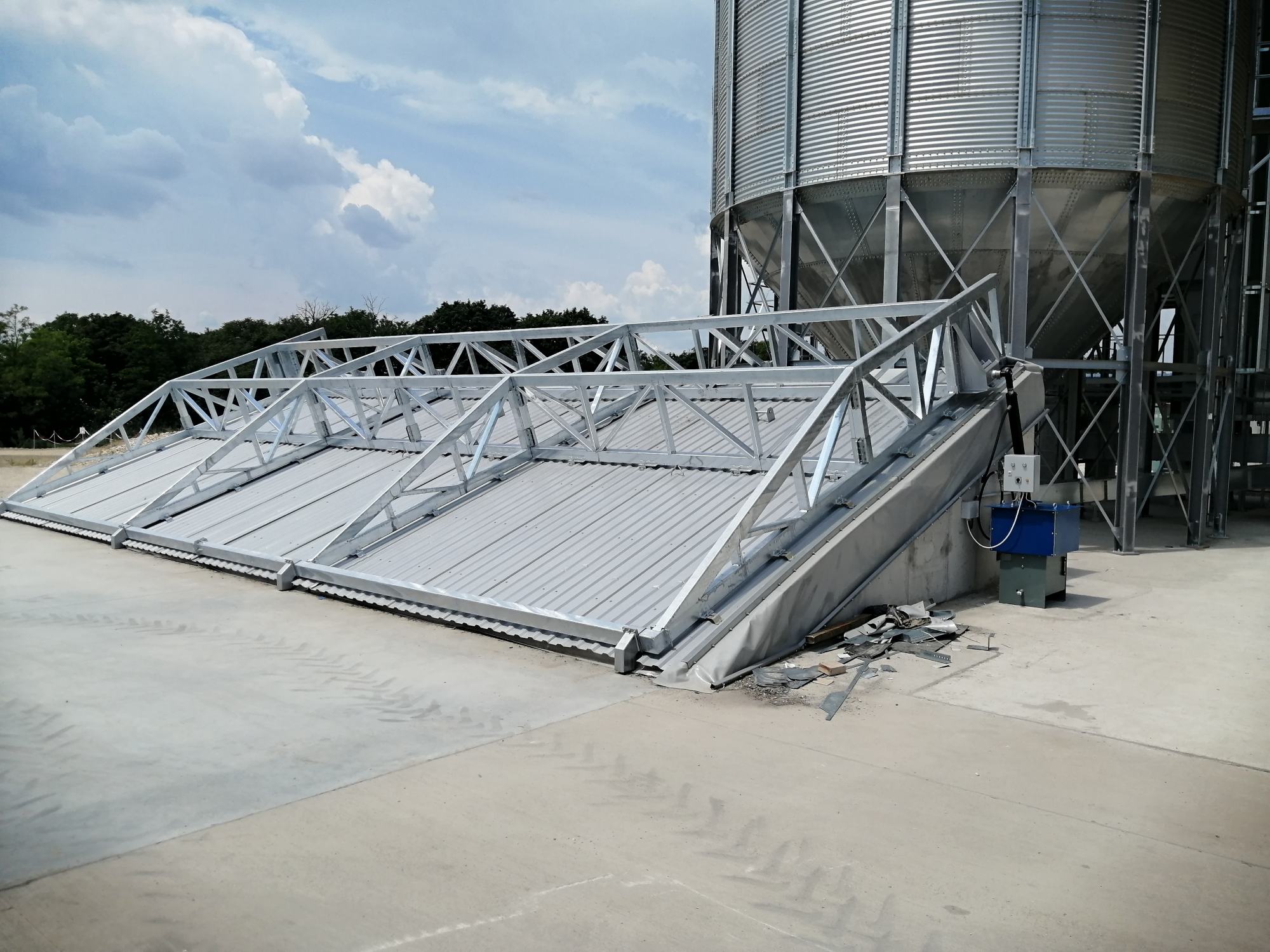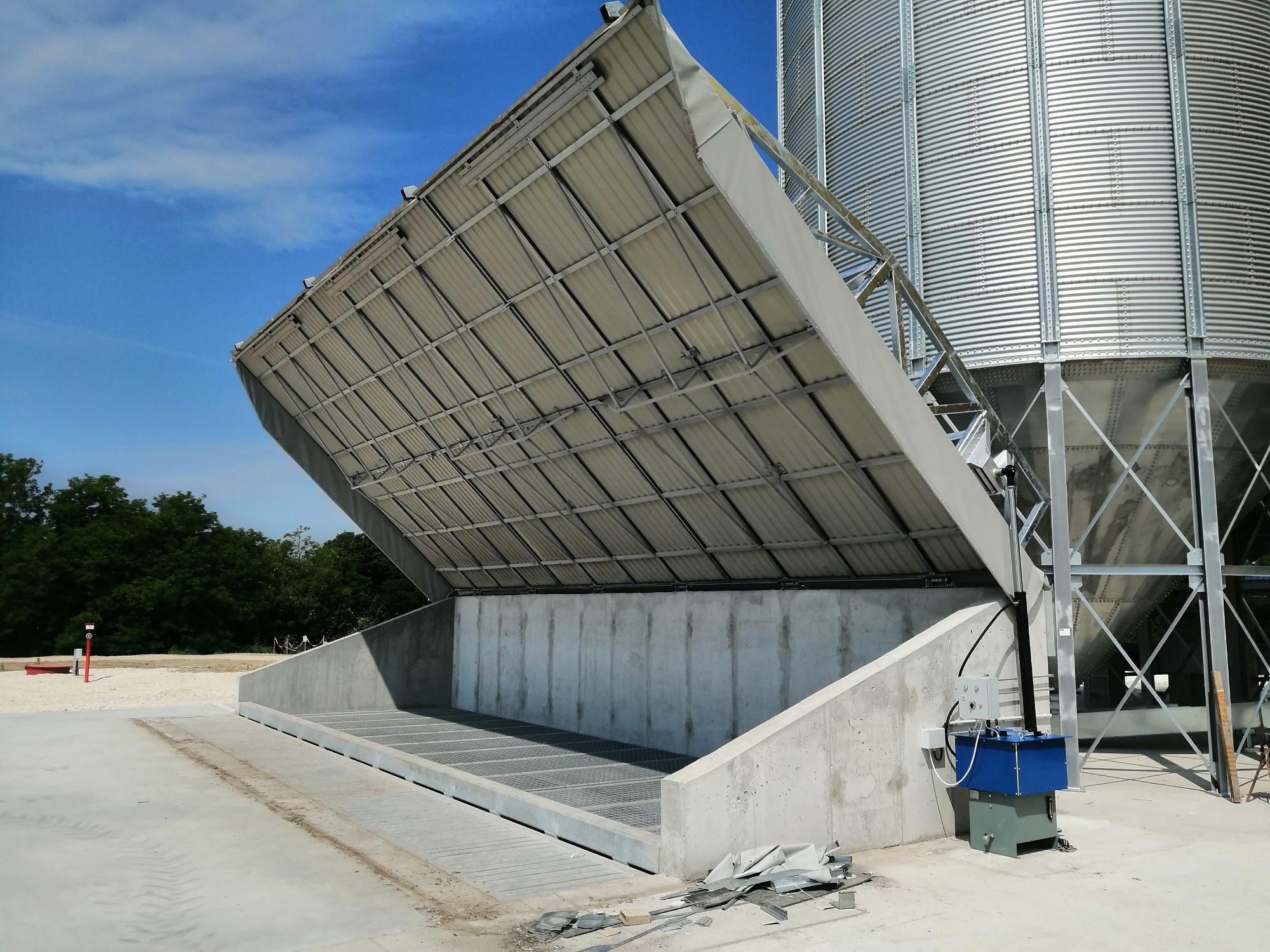 This is the realistic alternative to folding, winching, telescopic and other tortuous door openings!