Our engineering office was founded in 2011, after more than ten years mechanical engineering design experience in many areas of industry. We offer services to the current and prospective partners in the following areas:
-

Complete machine design, drawings, preparation of production documentation


-

Technical calculations (mechanical, structural, strength, flow and thermal and electro-mechanical), trouble shooting


-

Technical documentation, preparation of manuals


-

Hydraulic and pneumatic equipment design and repair


- Automation, follow-up automation
- Organization of production
- Research and development
- Engineering analysis, design preparation, preparatory studies and design experiments, implementation of experiments
- Project preparation, capacity, investment planning, job announcement, decision support, guidance


- As the Hungarian distributor of VariCAD mechanical engineering design software we deal with:






- sale


- consultancy




- user support





- We dealing with spring resale from second half of 2012. We recommend the springs of german Gutekunst + Co.KG Federnfabriken for Our Dear Customers.

Absolutely

all needs

about

12,000

piece

catalog

range

, of which

approximately

11,500

types

available from stock

!

The

springs are

manufactured in

very high quality

,

such as

the

accuracy of

spring constant

to within

10%

!

Thanks for the advanced product support, there is easily downloadable CAD files for all type spring!

Explain what

springs

you need,

or send us a

sample

,

and we offer the

correct Gutekunst

type in short time

! The acquisition of the offered springs doesn't take more than 2÷4 weeks. DON'T ALLOWED TO BUY SPRINGS FROM OTHER, IF YOU WANT GOOD SPRING!
- We are the hungarian supplier of the dutch GLOBE Airmotors BV firm also. We resell their products especially the airmotors and pneumatic drives (assembled complete airmotor + gearbox units with neccessary control parts). They are on the market and serve their customers with standard products from stock and special products with short delivery term since 1986.


- We are the hungarian supplier of the italian GASCO group s.r.l. firm also. We resell their vibratory bowl feeders, linear feeders and all the other feeding technology parts and equipments. 20 years of experience with feeding technology in many industrial areas as automotive industry, furniture, plastic industry, food industry, packaging, even in medical and cosmetics.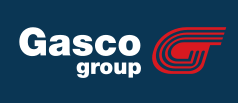 The TZM 11 Kft. has got Hungarian effect product, activity, and of course technical designing insurance, with Generali-Providencia Insurance Company.



Our engineering office is inherently economical because it's organization and structure. Very good hour fees (from work, depending on the job's theme) are available. Get contacted on the following addresses: